City size donation feature
21:03:59 Feb 11th 17 - General Wrongfellow:
When I gave Zeta some money a few years ago, he gave me this feature where I can see how big a city will be before I build it. If I'm playing an elf or dwarf, it also tells me "lvl N blockage".
What does this mean? Is this the maximum size my city will grow to visually, before it starts growing into the terrain?
New Colony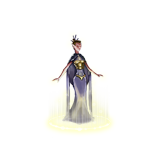 If we build a city here it would be able to hold 90000 buildings and lvl 2 blockage!
It will cost 1066666 gold to settle a new colony.
21:47:34 Feb 11th 17 - King BurningLegion (King Burninglegion The Orc Bear):
it will be the size of a 6400 city
It goes 400= level 1, 6400= level 2, 14400= level 3, 25600= level 4, 40000= level 5, 56000=level 6, 74000=level 7, 90000= level 8
22:56:29 Feb 11th 17 - Arkantos (Lord Ajax):
18:40:13 Feb 12th 17 - Venomz (High Warlord Vice President Grogxtrumpdanh):
Remember that it will also mean that the cost of buildings will be based on that level, even if its a 90k. If you didn't know that yet.
02:08:04 Feb 13th 17 - Cloutier (Master Cloutier):
I have that feature too. It's m
The membership of vu
03:12:41 Feb 13th 17 - Mr. Hypergolic Fringe:
04:25:30 Feb 13th 17 - Jesus Left Toe (Lord Heyzeus):
I know. Why don't you read my favourite Forum Post.
http://visual-utopia.com/forum.asp?f=Guides+and+Articles&t=City%20Sizes&page=1
[Top] Pages: 1
My bookmarks
Old forum design
- close -