Help help
09:12:11 Sep 9th 11 - Fire Lord Crazy II:
It wotn let me start ,There are 2 worlds open but it wont let me do shit
it says
A new age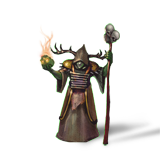 Armageddon destroyed the world. The world has restarted and a new age has begun.
Restart
There are no worlds open. Please wait until a new world opens.
You can only have one character in each world.
and the other world ended i was in like 4 era's ago like wtf ...
11:10:18 Sep 9th 11 - Wilberforce (Ms. Wilber The Trollface):
You cannot join worlds where your experience is too high.

18:53:14 Sep 18th 11 - Zephyr (Ice Prince Keth The Tahl Ael):
Check if your expirience is high or you have a character in that world.

[Top] Pages: 1
My bookmarks
Old forum design
- close -