what does this mean
04:48:59 Mar 24th 10 - Mr. Selos:
News & History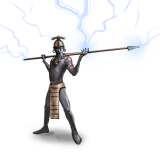 You have 1 sponsored turns left.
Your name is Selos, son of Koss. Click here to read about your family history or write a story about your character.
Current date: 2010-03-23 21:48:04 (VU Day 712, 228 days left)
05:38:30 Mar 24th 10 - Dr. Demon Toe:
you have one sponsored turn left
one = 1
sometime in the next 3 hrs it will become available to you to use.
20:33:36 Mar 26th 10 - Mr. Onslaught:
"Demon Toe" is a bit slow, you'll have to excuse it.
You get sponsored turns for voting now, as opposed to regular turns.
21:09:55 Mar 26th 10 - Judge Kobuskan:
They will automaticly got to your normal bonus turns within 2 ticks, just make sure you have room for it.
03:03:13 Mar 27th 10 - Mr. Selos:
oh thanks guys i was pretty confused there
[Top] Pages: 1
My bookmarks
Old forum design
- close -