How i can start play here
13:57:55 Jul 6th 16 - Mr. Miranda:
Hi,
I register an account and join the game.
But what i first see is a windows with a strange message, giving me a option to restard the game. It says:
Debug: Set world to 1 because thats where you where last time.
Defeat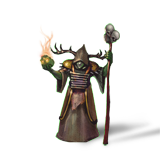 We have no cities nor armies left. Our foes have defeated us!
14:09:55 Jul 6th 16 - ZeTa (VU Admin):
its confusing. but normal.
as intended. you start as `dead` and have to restart.
14:10:59 Jul 6th 16 - Mr. Miranda:
14:26:58 Jul 6th 16 - Mr. Tuga:
I tried follow the Guide, but cant found my army :D

16:01:02 Jul 6th 16 - Mr. Bigfield The Ceo:
Zeta, perhaps a personal message with the player would be helpful? :)
16:08:12 Jul 6th 16 - Binh (Mr. Binh):
your armies will have dotted lines around it. Also when you pick your army in the dropdown box for "Armies" over on the right side of your screen, it will center in on that selected army.
15:25:54 Jul 7th 16 - HorusPanic (Mr. Panics Stolen Name):
MIRANDA
how is it going? What can I help you with?
[Top] Pages: 1
My bookmarks
Old forum design
- close -