Useful Information
09:32:51 Feb 10th 15 - Zephyr (Marquess Hartmut):
Here is an updated list, if you feel like something is missing speak up.
This will be as close as it gets to keep a semi-log of useful information without having to go to the trouble of looking for it or having everything sticky'ed.
Useful: 16 (94%)
Not Useful: 1 (6%)
20:24:35 Mar 7th 16 - Mr. Ivanho:
Mr. Zephyr I just signed up and started playing this game from today. Which means I haven't played this game before but when I signed up it said, "Defeat: We have no cities nor armies left. Our foes have defeated us!.... Restart Kingdom: Join a kingdom that accepts new players....."
Is it normal? I mean i didn't played before how can i be defeated? And where are my armies?
20:33:51 Mar 7th 16 - Arkantos (Sir Ajax):
It happens when you make an account, You now need to restart on a world of your choice.
00:57:28 Mar 14th 16 - Arkantos (Sir Ajax):
21:09:43 Jul 31st 17 - maddog (Mr. Trollie):
how do I delete an account please help thanks
01:51:16 Aug 1st 17 - Princess Aisha:
When you die you have the option:
Under where it says delete your character
Debug: Set world to 1 because thats where you where last time.
Debug: Changed world to 6 because your kingdom is located there.
A new age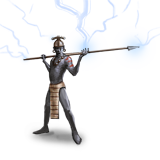 Armageddon destroyed the world. The world has restarted and a new age has begun.
Restart
Kingdom:
Kingdom of Heaven
Rulername:
,

son of Jasmina The Lazy


Titles (king, sir, lord, etc) will be removed from the ruler name.
Race:
(Read about the races in the forum)
Realm:
Delete character
Are you sure you want to delete this character?
Whether you restart or delete your character, the story will not be forgotten. But after you have restarted or deleted, you will no longer be able to edit the story!
[Top] Pages: 1
My bookmarks
Old forum design
- close -