is this the 50 rule
07:12:07 Apr 7th 10 - Mr. Arthur Dent:
Is this the 50% rule? Wouldn't it say if that was the reason? I have no option to attack. We're both out of protection but I have like 3 times the land of him. Wouldn't there be a message saying that I can't attack?
Dudes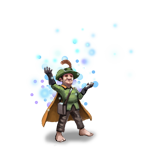 We have not attacked them and they have not attacked us.
We own more then three times more land then this ruler.
07:15:52 Apr 7th 10 - Mr. God Always Yodles:
I think it's 4x more land than them you can't attack or cast at all
3x you can cast, but not attack
2x more land and you can only siege/plunder/cast. 
It's in last era's update thread I believe. Go find it.
07:19:28 Apr 7th 10 - Mr. Arthur Dent:
Ok, thank you. (damn that sucks)
16:58:49 Apr 7th 10 - Mr. Justin:
The 50% rule only exists on worlds past Nirvana.
17:01:48 Apr 7th 10 - Lord Braveheart:
Arthur I think your problem is that you moved your army on him while he was still under protection, so your army was preparing on his city while he was under protection. You won't get the attack button then :) so try to move your army for 1 tick and I think you will have the attack option :)
17:42:01 Apr 7th 10 - Mr. Arthur Dent:
Really? Awesome! You just got me some cities!

[Top] Pages: 1
My bookmarks
Old forum design
- close -