whats happens to my bts
22:38:44 Aug 2nd 10 - Sir Dropkick:
i had 3 bt's and then i apparently sponsored a new person to the game. so i received 3 bt's for that, but i don't no where they went because i already had 3. so where do the 3 i received go?

22:39:50 Aug 2nd 10 - Sir Butters:
News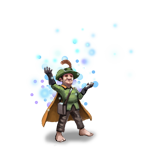 You have xxx sponsored turns left.
Current date: 2010-08-02 16:39:15 (VU Day 850, 147 days left)
There are currently 110 players online.
22:40:16 Aug 2nd 10 - Sir Butters:
They go as sponsored turns and then come in as u use ur other ones, once every 3 hrs
22:45:31 Aug 2nd 10 - Sir Dropkick:
[Top] Pages: 1
My bookmarks
Old forum design
- close -