Strategy War Game
Visual Utopia - A massively multi player strategy war game!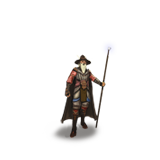 Welcome to Visual Utopia
There are currently 46 players online.
Free online strategy war game
Quotes from a players:
Unlike most mmorpgs, this one is less like a job and more like a game. And its less about social and more about the actual play.
And its free. REALLY free, unlike alot that are limited to be free and almost everything the free function does is a trick to try to get you to open your wallet. This one, the "donations" may be advantageous, but not completely necessary to compete.

You dont have to be here 24/7 to excel at it. But at the same time, activity is rewarded.
Once you start it., no matter what you do after, you'll come back. You'll always try to find a game like VU somewhere else, but you wont.
Hot forum topics
Testimonial
I joined Visual Utopia in search of a new, interactive strategy game that I could play daily but at my own speed.
VU ended up being exactly what I was looking for, a tick-based game where you could build cities in any strategic location and move your armies to wage war on any open ground.
With multiple races with their own unique benefits, and an arsenal of sciences and magics.
Warfare in VU has turned out to be quite the entertaining challenge.
I have loved the game since I joined, and plan on playing for many eras to come.
-Sir Cadmus The Noble
- close -